Brilliant 4K movie shooting and excellent AF performance with DIGIC 8 image processor
canon eos m50 is a powerful 24.2 MP interchangeable 24.1megapixel APS-C CMOS Sensor (featuring an improved Dual Pixel CMOS AF)Exmor CMOS sensor that boosts sensitivity and reduces noise. It incorporates DIGIC 8 image processor, supporting ISO 100 – 25 600 (expandable to 51 200 processor that handles enormous amounts of sensor data to allow high-speed shooting of superb low-noise images. 
5 axis image stabilization during movie shooting (Combination IS)
0.39 type, 2.36 million-dot OLED EVF
Movie shooting in 4K 23.98p / 25p
Available

₹ 54,995

Type
Digital single-lens non-reflex AF / AE camera
Recording Media
SD memory card, SDHC memory card, SDXC memory card
* Compatible with UHS-I
Image Sensor Size
22.3 x 14.9mm
Compatible Lenses
(1) Canon EF-M lenses

(2) Canon EF lenses (including EF-S lenses) *

Lens Mount
Canon EF-M mount
Image Sensor
Type
CMOS sensor
Effective Pixels
24.1megapixel
Aspect Ratio
3:2
Dust Delete Feature
Auto, Manual
Recording System
Recording format
Design rule for Camera File System (DCF) 2.0
Image type
JPEG, RAW (14-bit Canon original)
RAW + JPEG simultaneous recording possible
Recording pixels
L (Large):
Approx. 24.00megapixel
(6 000 x 4 000)
M (Medium):
Approx. 10.60megapixels
(3 984 x 2 656)
S1 (Small 1):
Approx. 5.90megapixel
(2 976 x 1 984)
S2 (Small 2):
Approx. 3.80megapixel
(2 400 x 1 600)
RAW:
Approx. 24.00megapixel
(6 000 x 4 000)
C-RAW
Approx. 24.00megapixel
(6 000 x 4 000)
Image Processing During Shooting
Picture Style
Auto, Standard, Portrait, Landscape, Fine Detail, Neutral, Faithful, Monochrome, User Def. 1-3
White Balance
Auto (Ambience priority, White priority), Daylight, Shade, Cloudy, Tungsten light, White fluorescent light, Flash), Color temperature, Custom
Noise Reduction
Applicable to long exposures and high ISO speed shots
Automatic Image Brightness Correction
Auto Lighting Optimizer
Highlight Tone Priority
Provided
Lens Correction
Peripheral illumination, Chromatic aberration, Diffraction correction, distortion correction, Digital Lens optimizer
Autofocus
Type
Dual pixel CMOS AF (1 point AF, Zone AF, face + tracking AF)
AF Points
Maximum 143 / 99 points (Switches automatically depending on lens), Zone AF maximum 25 points
Focusing Brightness Range
EV -2 – 18 (at room temperature, ISO 100)
AF Operation
One-Shot AF, Servo AF
Continuous AF
Provided
AF-assist beam
Built-in (LED lamp)
Exposure Control
Metering Modes

Real-time metering with the image sensor.

Evaluative metering
Partial metering
Spot metering
Center-weighted average metering

Metering range
EV 0 – 20 (at room temperature, ISO 100)
Exposure control
Program AE, Shutter priority AE, Aperture priority AE, Manual exposure
ISO Speed (Recommended exposure index)
Manually set ISO 100 – 25 600 (Expanded: 51 200)
Automatic setting possible
Exposure compensation
Manual:
±3 stops in 1/3 stop increments
AEB:
±2 stops in 1/3 stop increments (Can be combined with manual exposure compensation)
AE lock
Auto:
Provided
Manual:
Provided
Shutter
Type
Electronically-controlled, focal-plane shutter
Shutter Speeds
1/4 000s to 30s (Total shutter speed range; available range varies by shooting mode.), Bulb
X-sync at 1/200s
Silent Shutter
Provided
Flash
Built-in Flash
Manual pop-up flash
Guide number 5 (ISO 100/m)
Supports angle of view equivalent to focal length of 15mm (35mm-equivalent: 24mm)
Recharging time approx. 3s
External Flash
EX-series Speedlites (Flash functions settable with the camera)
Flash Metering
E-TTL II autoflash
Flash exposure compensation
±2 stops in 1/3 stop increments
FE Lock
Provided
Drive System
Drive modes
Single shooting, High-speed continuous shooting, Low-speed continuous shooting
Self-timer mode
Off / 2s self-timer / 10s self-timer / Custom self-timer / Remote control
Continuous shooting speed
Maximum 10 / 7.4 shots/s (One-Shot AF / Servo AF)
Max. burst
JPEG Large / Fine:
33 shots
RAW:
10 shots
RAW + JPEG Large / Fine
10 shots
C-RAW
16 shots
C-RAW + JPEG Large/Fine
15 shots
Still Photo Shooting
Aspect ratio settings
3:2, 4:3, 16:9, 1:1
Focus mode AF
AF, MF (manual focusing, 5x / 10x magnification possible), AF+MF
Continuous AF
Provided
Touch shutter
Provided
Grid display
3 types
Creative filters

Included as a shooting mode. Also available in (P / TV / AV / M)*

* HDR filters not applicable in creative zones

Creative Assist
Provided
Magnified display in Live View
5x / 10x
Touch & drag AF
Available
Eye detection AF (fixed to One-Shot AF)
Available
Color space
sRGB / Adobe RGB
Depth-of-field preview
Available
Movie Shooting
Movie Compression
MPEG-4 AVC / H.264
Variable bit rate
Audio Recording Format
MPEG-4 AAC-LC (Stereo)
Recording Format
MP4
3 840 x 2 160 (4K)
25p / 24p
Recording Size and Frame Rate
1 920 x 1 080 (Full HD)
60p / 50p / 30p / 25p / 24p
1 280 x 720 (HD)
120p /100p / 60p / 50p
* 30p: 29.97fps, 25p: 25.00fps, 24p: 23.976fps, 60p: 59.94fps, 50p: 50.00fps, 100p:
File size
3 840 x 2 160 (4K)
15 000Kbps
1 920 x 1 080 (60p / 50p)
7 500Kbps
1 920 x 1 080 (30p / 25p / 24p)
3 750Kbps
1 280 x 720 (1200p / 100p)
6 500Kbps
1 280 x 720 (60p / 50p)
3 250Kbps
* 30p: 29.97fps, 25p: 25.00fps, 24p: 23.976fps, 60p: 59.94fps, 50p: 50.00fps, 100p: 100fps, 120p: 119.9fps
Movie Servo AF
Provided
Miniature effect movie
Provided
Sound recording
Built-in stereo microphone
External stereo microphone terminal provided
Audio recording level adjustable, wind filter(for built-in microphone) provided, attenuator provided
LCD Monitor
Type
TFT colour liquid-crystal monitor
Monitor Size and Dots
Wide, 3.0 type (3:2) with 1.04 million dots
Brightness adjustment
Manual (7 levels)
Interface languages
29
Touch screen technology
Capacitive sensing
Feature guide
Displayable
Features
Vari-angle
Viewfinder
Viewfinder size and dots
0.39 type with 2.36 million dots
Eyepoint (from eyepiece lens centre at -1m-1)
22mm
Dioptic adjustment range
-3.0 ~ +1.0m-1 (dpt)
Brightness adjustment
5 levels
Playback
Zoom Magnification
1.5x – 10x
Highlight Alert
Overexposed highlights blink
Image Browsing Methods
Single image, Jump 10 images, Set number of shots, Date, Folder, Movies, Stills, Protected images, Image search (Rating, Date, Protected images, Type of file)
Image rotate
Provided
Image crop
Provided (Tilt-correction)
Ratings
Provided
Movie Playback
Enabled (LCD monitor, HDMI OUT)
Built-in speaker
Image protect
Provided
Slide show
All images, slideshow of images after selection from the search list
Post-Processing of Images
Creative filters
Grainy B/W, Soft focus, Fish-eye effect, Art bold effect, Water painting effect, Toy camera effect, Miniature effect
Resize
Provided
Red-eye Correction
Provided
Direct Printing
Compatible printers
PictBridge (USB and Wireless LAN)
Printable images
JPEG and RAW images (Can print RAW images displayed as JPEG only with images taken with the same model)
Print Ordering
DPOF Version 1.1 compatible
Custom Functions
Custom Functions
5 types
My Menu registration
Provided
Copyright information
Provided
Interface
Digital terminal
Micro USB
HDMI OUT Terminal
Type D
External microphone IN terminal
3.5mm diameter stereo mini jack
Wireless Remote Control
BR-E1
NFC
Type
NFC Forum Type3/4 Tag compliant (Dynamic)
Wi-Fi
Compliance Standards
IEEE 802.11 b/g/n
Transmission frequency (central frequency)
Frequency: 2.4GHz
Channels: 1 to 11ch
Security
Infrastructure mode: WPA2-PSK (AES/TKIP), WPA-PSK (AES/TKIP), WEP
*Wi-Fi Protected Setup compliant
Camera access point mode: WPA2-PSK (AES)
Ad hoc mode: WPA2-PSK (AES)
Bluetooth
Compliance Standards
Bluetooth Specification Version 4.1
(Bluetooth low energy technology)
Transmission Scheme
GFSK Modulation scheme
Power Supplies
Battery
Battery Pack LP-E12 (Quantity 1)
* AC power can be supplied via AC Adapter Kit ACK-E12
Battery Life (Based on CIPA testing standards)
Monitor On
235 shots (290 shots when power saving is enabled)
Electronic Viewfinder On
235 shots (290 shots when power saving is enabled)
Battery life (Eco Mode)
Monitor On
370 shots (425
shots when power saving is enabled)
Movie shooting time (Based on CIPA testing standards)
Monitor On
85m
Electronic Viewfinder On
85m
Dimensions and Weight
Dimensions (W x H x D)
Weight
116.3 x 88.1 x 58.7mm
Black
(CIPA Guidelines : Body + Battery Pack + Card)
387g / 13.7oz
Black
(Body only, excluding lens cap)
351g / 12.4oz
White
(CIPA Guidelines : Body + Battery Pack + Card)
390g / 13.8oz
White
(Body only, excluding lens cap)
354g / 12.5oz
Operating Environment
Working temperature range
0 – 40°C / 32 – 104°F
Working humidity
85%
Battery Pack LP-E12
Type
Rechargeable lithium-ion battery
Rated voltage
7.2V DC
Battery capacity
875mAh
Working temperature range
During charging:
5 – 40°C / 41 – 104°F
During shooting:
0 – 40°C / 32 – 104°F
Working humidity
85%
Battery Charger LC-E12
Compatible battery
Battery Pack LP-E12
Recharging time
2h (at room temperature)
Rated input
100 – 240V AC (50 / 60Hz)
Rated output
8.4V DC / 540mA
Working temperature range
5 – 40°C / 41 – 104°F
Working humidity
85%
Canon EOS M50 Kit (EF-M15-45 IS STM) specifications

Significantly Enhanced Shooting Performance and Functionality with DIGIC 8
Enjoy smoother continuous shooting, seamless movies, lower noise levels, and improved overall image quality thanks to the DIGIC 8 image processor, which processes the tremendous amount of data from the image sensor at extremely high speed. Indoor and night photography is also more convenient with the expanded ISO speed of up to 51 200 and the ability to carry out AF in conditions as dark as -EV2. The improved Auto Lighting Optimizer has also been improved for enhanced blowout reduction, for better backlit shots.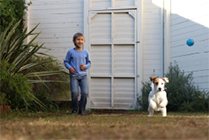 Improved Dual pixel CMOS AF
An improved Dual Pixel CMOS AF system has enabled better AF subject detection, acquisition and tracking precision over a wider area with up to 143 AF points2 covering 88% horizontal by 100% vertical area of the screen when a compatible lens is attached. New and enhanced features include Eye Detection AF, a "Small" AF frame size option, the use of defocus mapping for subject tracking, and a denser, larger Zone AF area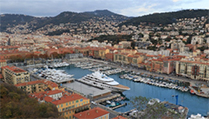 4K Movie Shooting
4K movie shooting at a frame rate of 23.95p / 25p. Recording of 4K time lapse movies is also supported. The Vari-angle touchscreen LCD monitor endows users with the freedom to shoot from different camera angles. 5-axis image stabilization (Combination IS) ensures that even footage shot while walking is seamless with minimal shaking, especially when a compatible lens is attached. Users can easily extract high resolution still images from 4K movies on the spot with the in-camera 4K Frame Grab feature. 1 During 4K video recording, only contrast-detection AF is available 2 143 AF points over an expanded AF area only applicable when paired with compatible lenses. For full list of compatible lenses, please refer to the tab below.